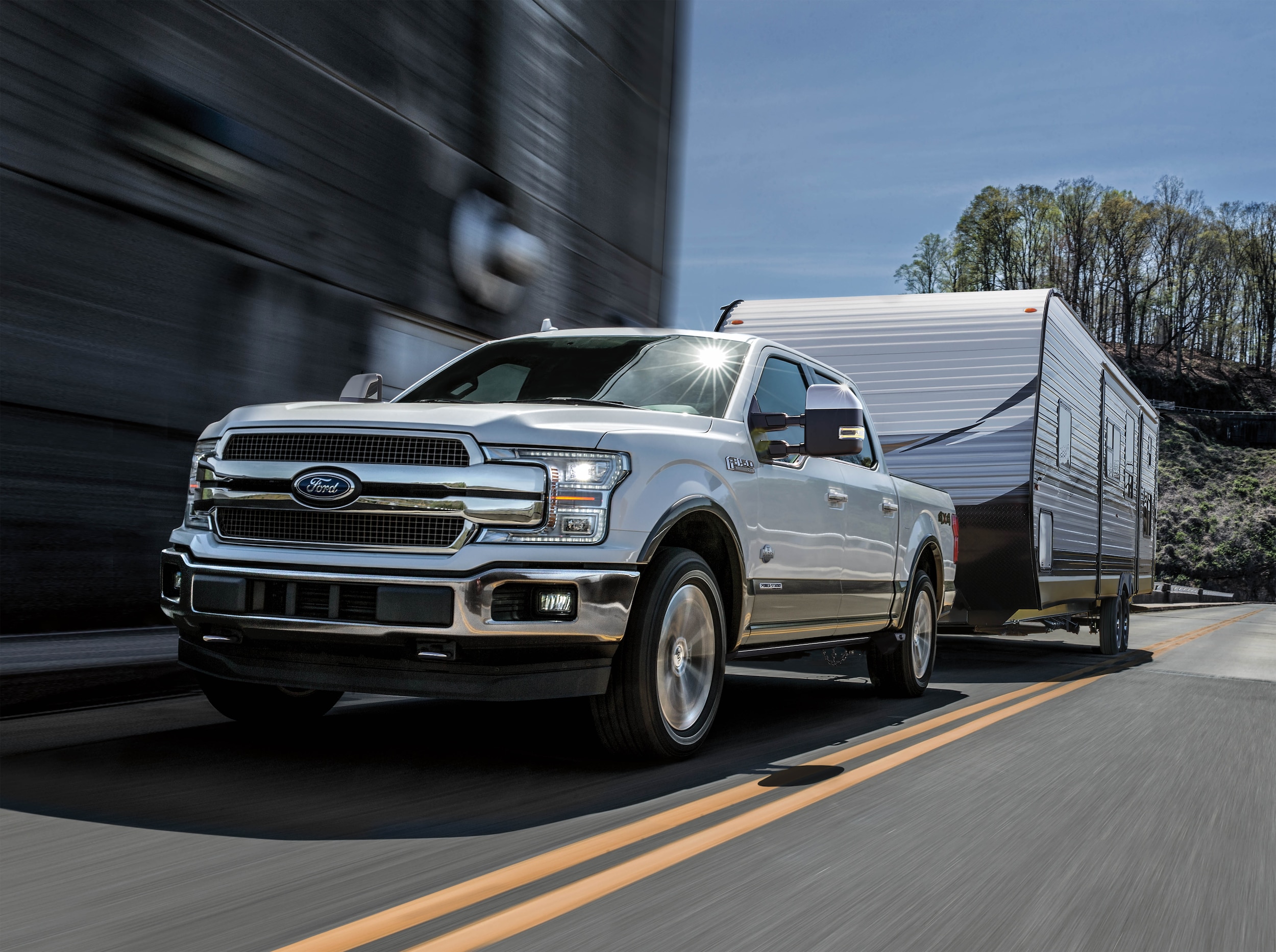 The 2020 Ford F-150 is the perfect pickup truck for camping trips and every kind of outdoor adventure, but there are plenty of ways to make it even better. Check out these accessories that will make outdoor life easier and let you focus on fun.
Roof Rack Systems
Ford offers tons of roof racks, carriers, and other systems for carrying extra cargo that are perfect for outdoor adventurers. Get a bike rack for taking your bike to your favorite trail, a roof rack that holds kayaks for your day at the lake, and much more. You can even buy parts to convert your bike rack to a ski and snowboard rack.
Dog-Friendly Seat Covers
Bring your pooch along on your trip with this premium seat cover made of plush material to keep your dog comfortable in the backseat and keep your seats clean of dog hair, mud, and anything else that might get tracked inside.
Floor Mats
Speaking of mud, get some heavy duty rubber floor mats to protect the carpeted floor of your cab. These all-weather thermoplastic mats are perfect for off-roading, camping trips, beach vacations, and everything in between.
Off-Road Recovery Kit
The Off-Road Recovery Kit from Ford Performance Parts has everything you need to free your F-150 when it gets stuck in mud or sand. If you plan to take your F-150 off-roading, you don't want to go without this kit.
Skyrise Tent
If you do a lot of camping, you might want to splurge on this HD Skyrise tent by Yakima. It attaches to your roof racks or bed racks to provide a luxury camping experience high off the ground, giving you a great view of your surroundings, better ventilation, and added safety.
Bed Slide
A bed slide is a great option for anyone who needs frequent access to their cargo. The bed slide sits inside your bed and holds your cargo, and when you want to access it, you can just pull the bed slide directly out, providing safer and easier access to cargo. This is especially smart for families with kids, so young ones don't have to climb in and out of the bed to reach their stuff.
Not sure which accessory is best for you and your F-150? Call us at Titus-Will Ford. We're here to help you get the most out of your Ford truck.